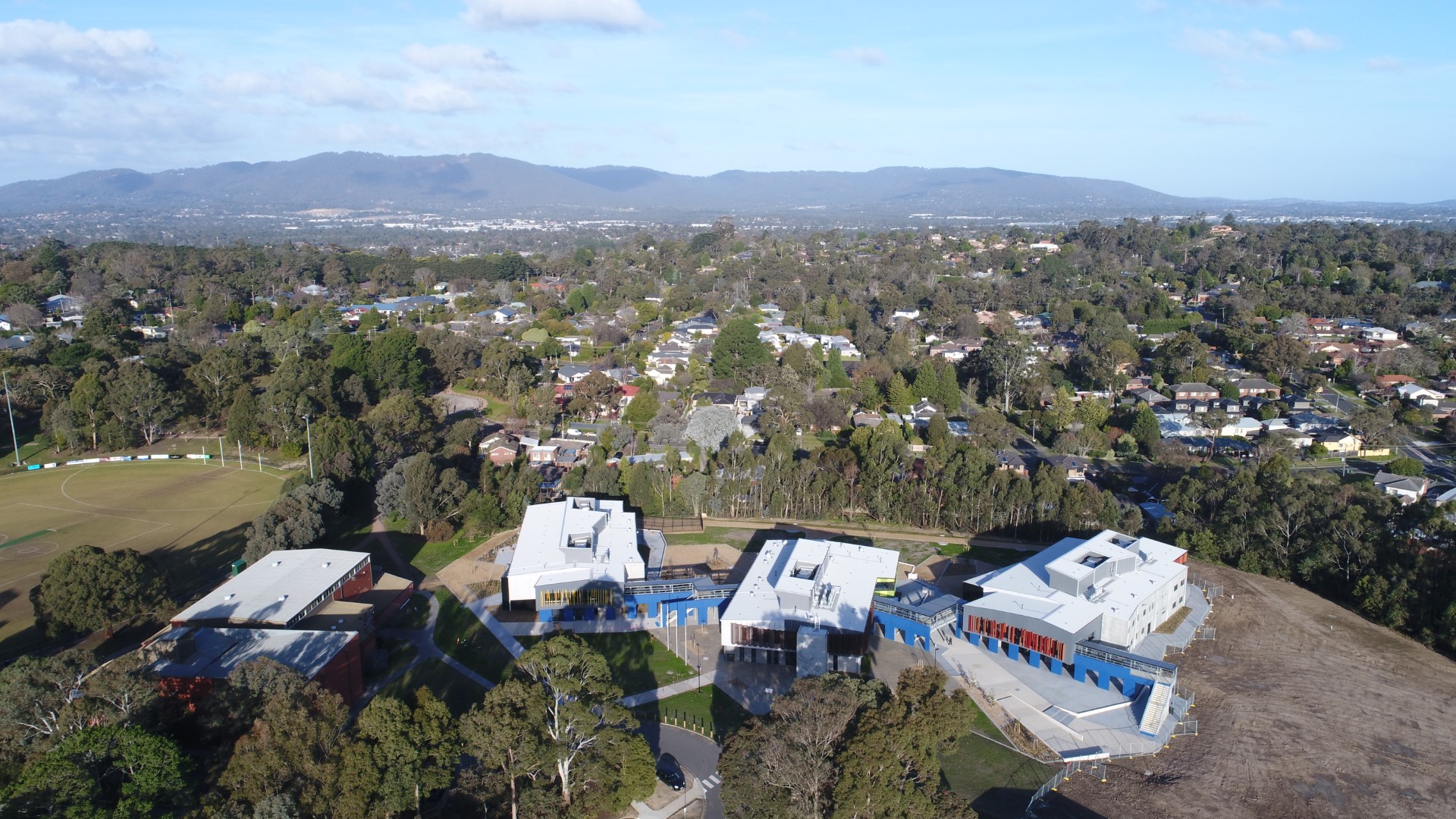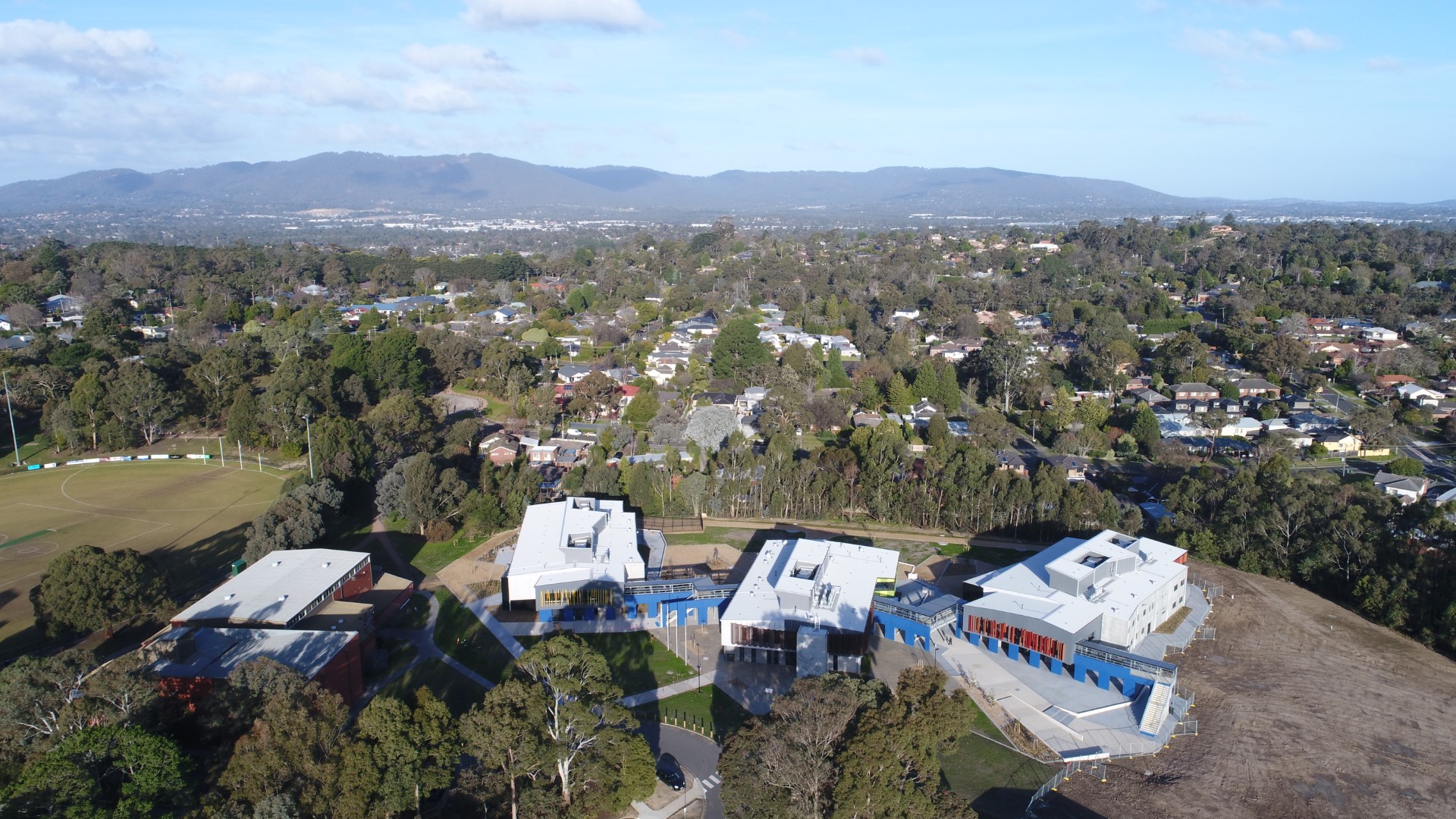 MELBA COLLEGE
Melba college was born out of a merging of schools within the Croydon Maroondah area, creating a single school site for 1100 students. When complete it will transform the existing outdated facilities into a vibrant contemporary learning community. It will see the construction of 4 new double story buildings, a large multi-court stadium and the conversion of the existing gymnasium into a new performing arts centre.
The first stage of works has seen the construction of 3 double story buildings and associated groundwork to create Junior and Senior Villages and as well as a central administration hub (with staff spaces, administration, global learning centre and canteen). This exciting first step provides the Melba community with a taste of what is to come, with modern facilities that they can be proud of, supporting contemporary learning practices into the future.
Melba instils a sense of connectedness and pride in students and their surrounding community. The overall site focuses on the community green - a space envisaged as both a social and learning environment - in a setting more like a university style campus. This design creates a valued space for the Melba community to come together and enhances opportunities for learning that extend well beyond the traditional classroom. In doing so it frames Melba as an intrinsically valued asset for its community.
The Melba model supports multi-levelled thinking towards community from:
- Very large - interactions with the broader community,
- The Melba community
- Sub-communities of learners - Junior and Senior Villages
- Smaller groupings within villages
This structure allows individuals to see themselves and their interactions within a larger context while creating a system of support and community around them. For instance, each village houses a reception area to support a more direct relationship between staff, students and their families. Additionally, each village is arranged around a central learning street and double-height gallery space to encourage displays of art/sculpture/furniture and to provide opportunities for the disciplines to interact in an informal setting.
The central learning streets form the principal circulation and breakout spine with a mix of generalist class-sized spaces to the north/east and a core to the south/west containing staff areas, amenities and ancillary spaces maximising opportunities for natural-daylight and student comfort.