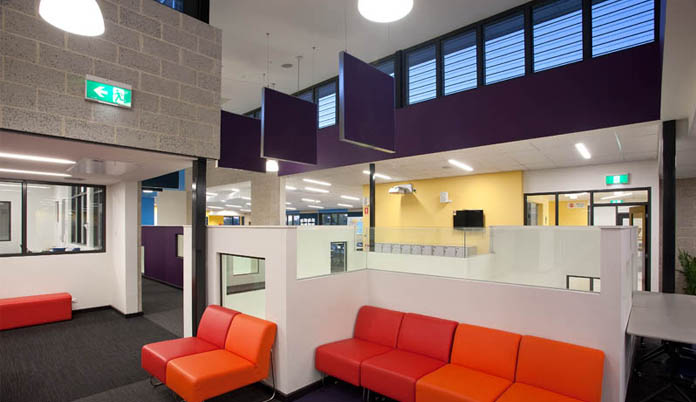 KEYSBOROUGH / SPRINGVALE REGENERATION PROJECT - MASTER PLAN
The Keysborough / Springvale Regeneration Project forms part of the Government's Better School program. The new school, is an amalgamation of four schools into one on two sites will have a mix of purpose built, appropriately designed facilities that support and encourage the range of teaching and learning strategies which are required in order to maximise the learning opportunities for 3200 students now and into the future. The new school was designed to a series of design principles that support a wide variety of pedagogical and structural teaching approaches and contribute significantly to the improved learning outcomes for all students.
The physical environment allows for the delivery of current and future curriculum models. It will be flexible, aesthetically pleasant, and stimulating. The internal features of the new design will allow for the following innovative approaches to teaching and learning.
The site arrangements encourage an overall feeling of a structurally coherent and well organised environment. The sub schools will be an inherent part of the design to address the different learning and welfare needs in these stages of schooling. The sites will be designed so that students in the Years 7-9 and Years 10-12 are separated within the one site with some common shared facilities such as libraries, gymnasiums and outdoor recreational spaces.