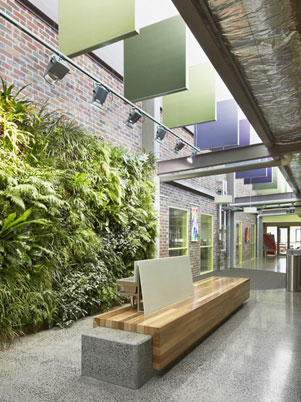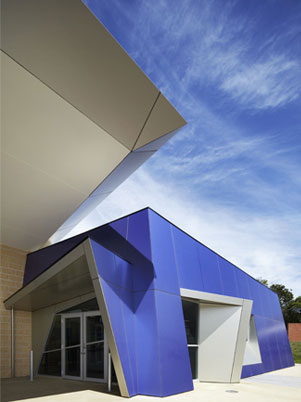 Hermitage Building - Arts & Technology Building
Assumption College's new Art & Technology Building is a purpose built educational facility supporting a range of teaching and learning strategies which are required in order to maximise the learning opportunities for the young people in the area of Visual Arts and Material Technologies.
All Teaching and Learning Areas are linked together by the 'Learning Street'with a combination of Wet & Dry Interactive spaces, ICT/Research hubs and Relaxation Lobby allowing for collaborative and individual student and teacher groupings in multiple settings.
This facility will not only be an exemplar of Educational delivery but also of Environmental Sustainable Design in Educational buildings. ESD will be achieved through the inclusion of building automation, rain gardens and a stormwater retention system, thermal and solar automated chimneys, vertical garden walls absorbing CO2 and VOC's, hot water reticulation, inverted walls and thermal massing.
The new Hermitage Building forms part of Assumption College master plan and building implementation plan.
Refer to sustainability section for additional information.