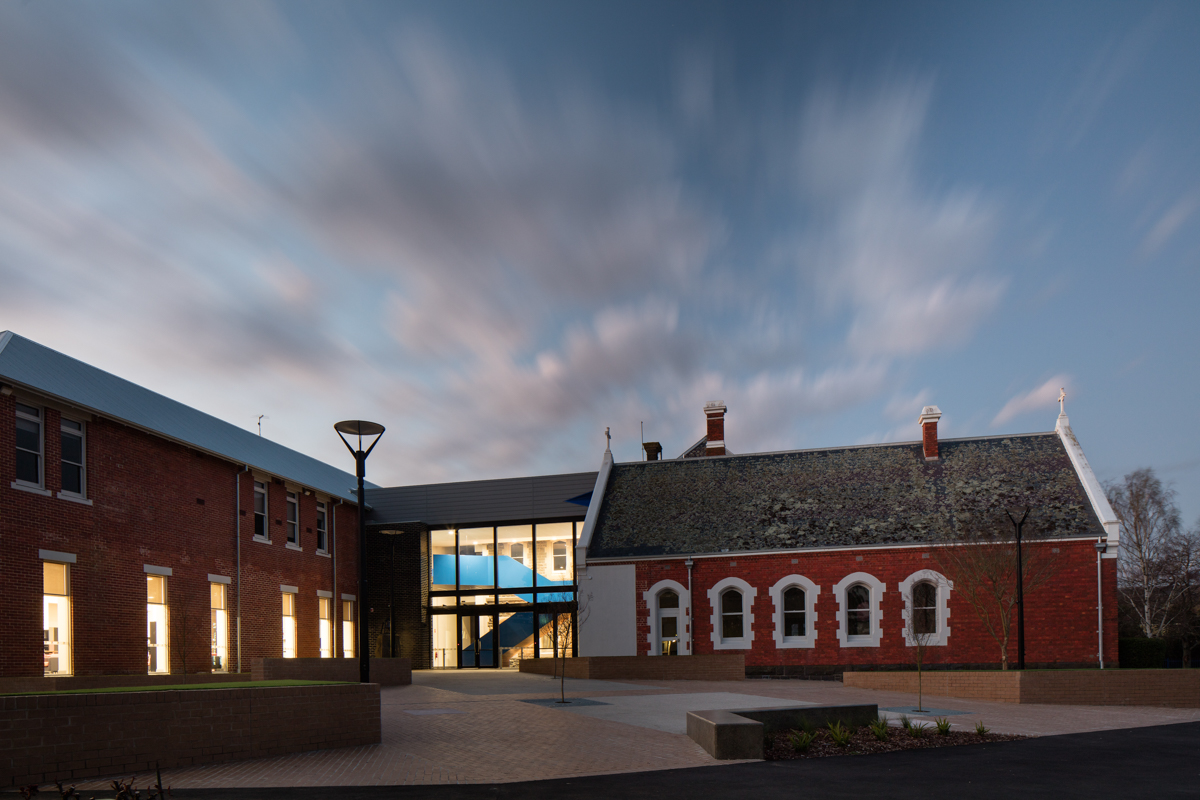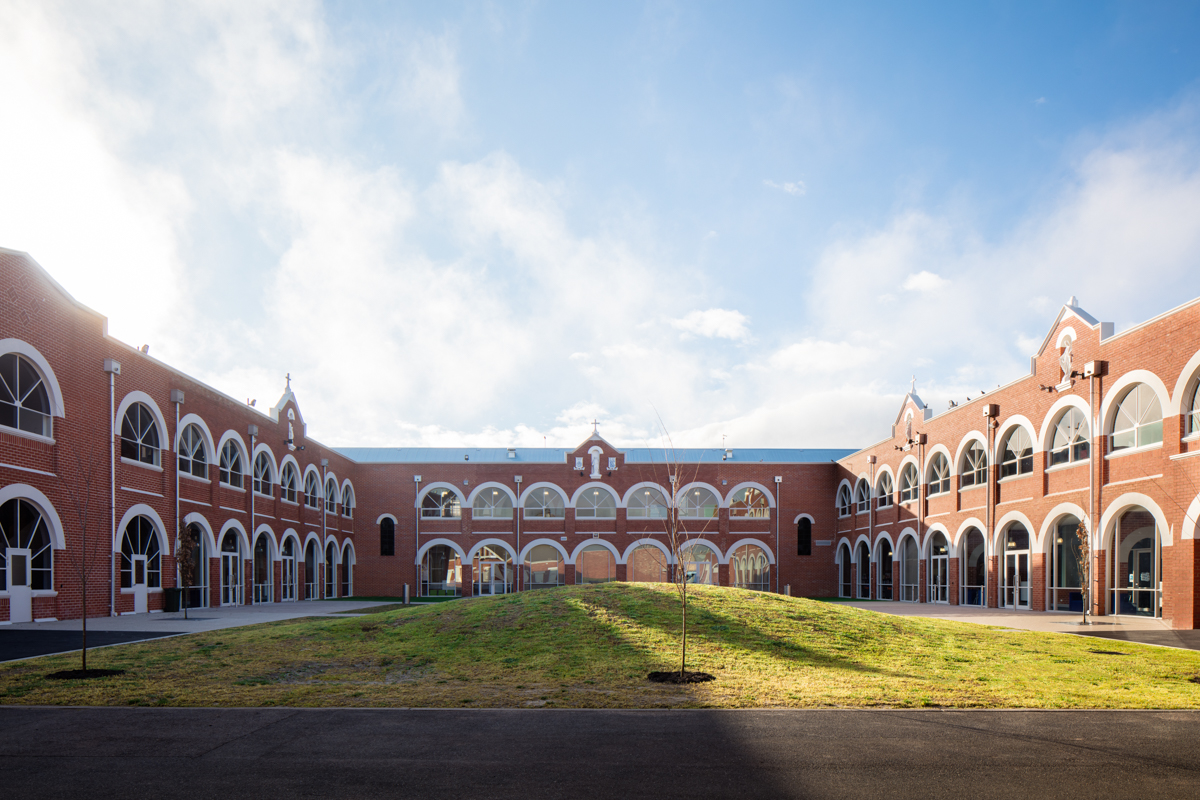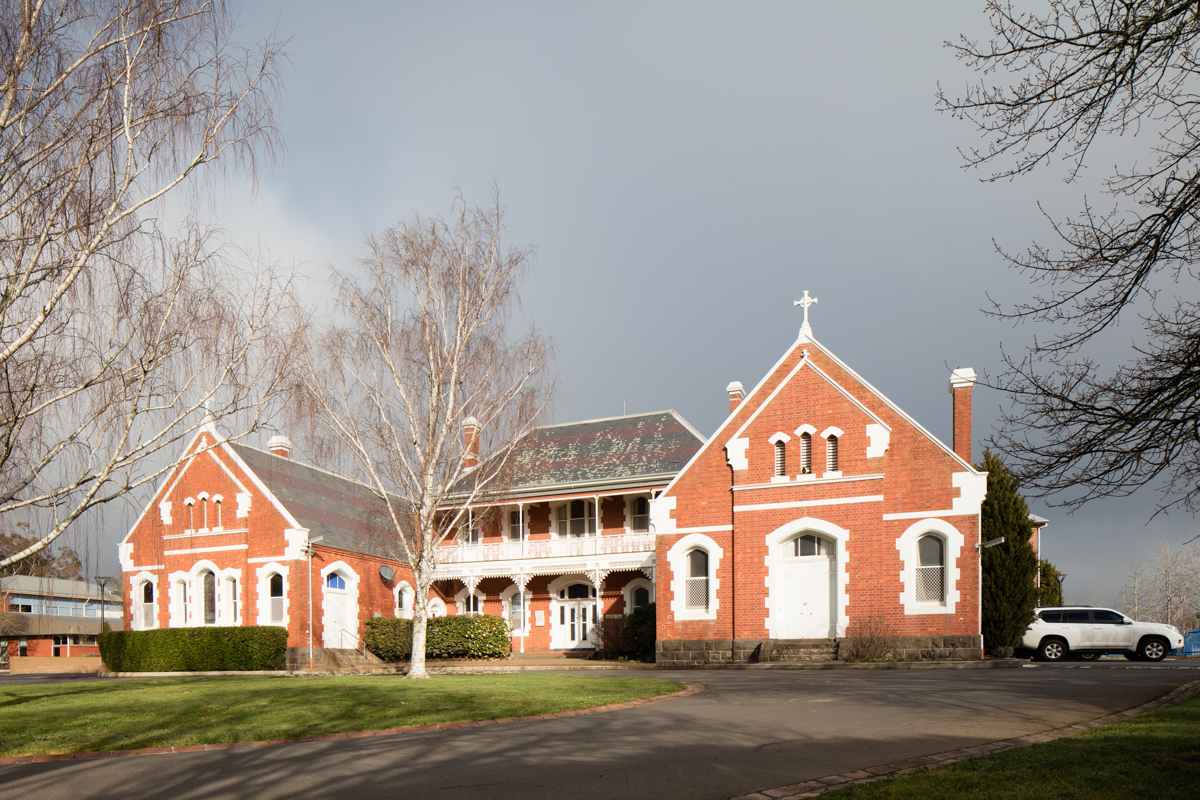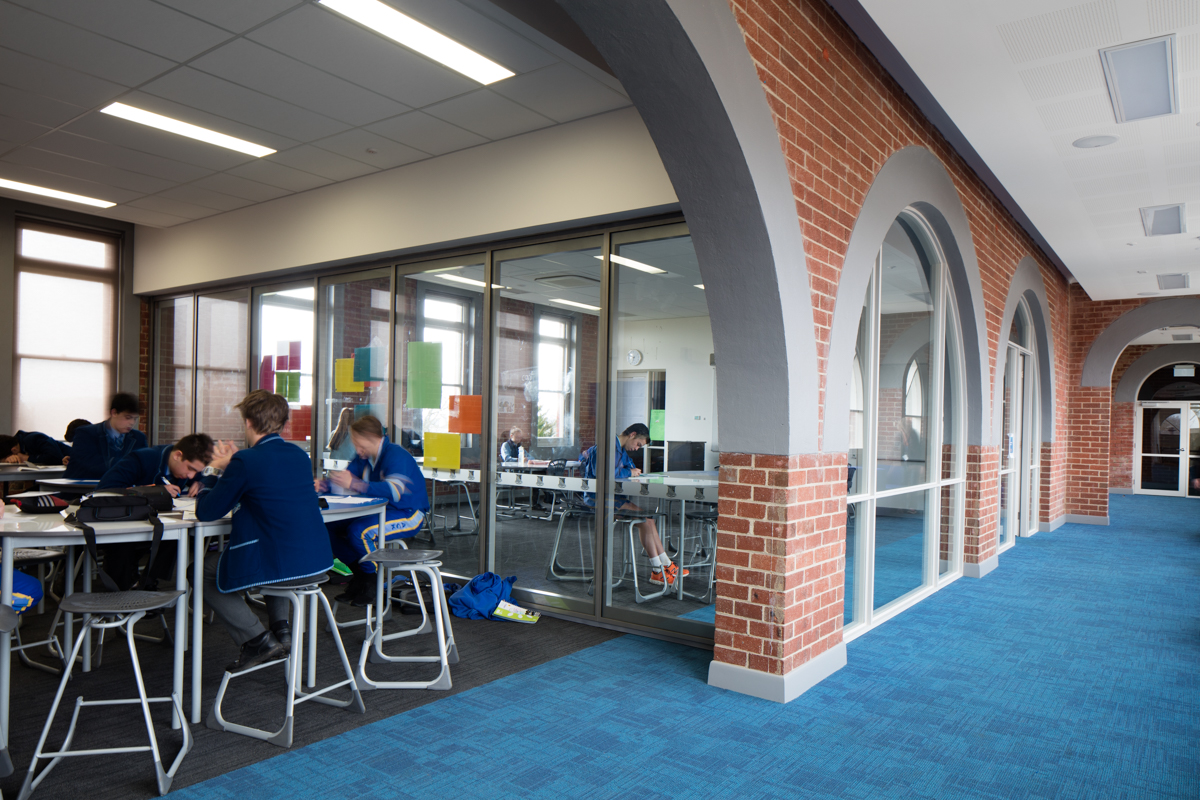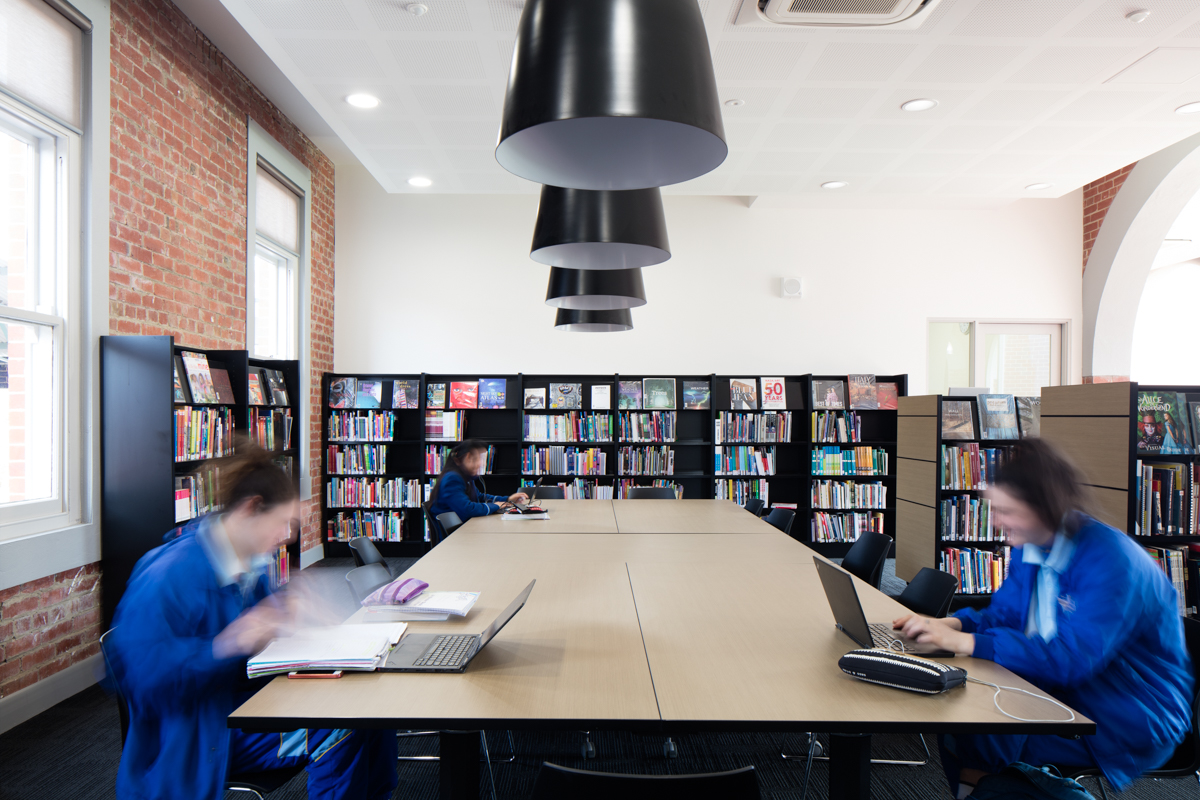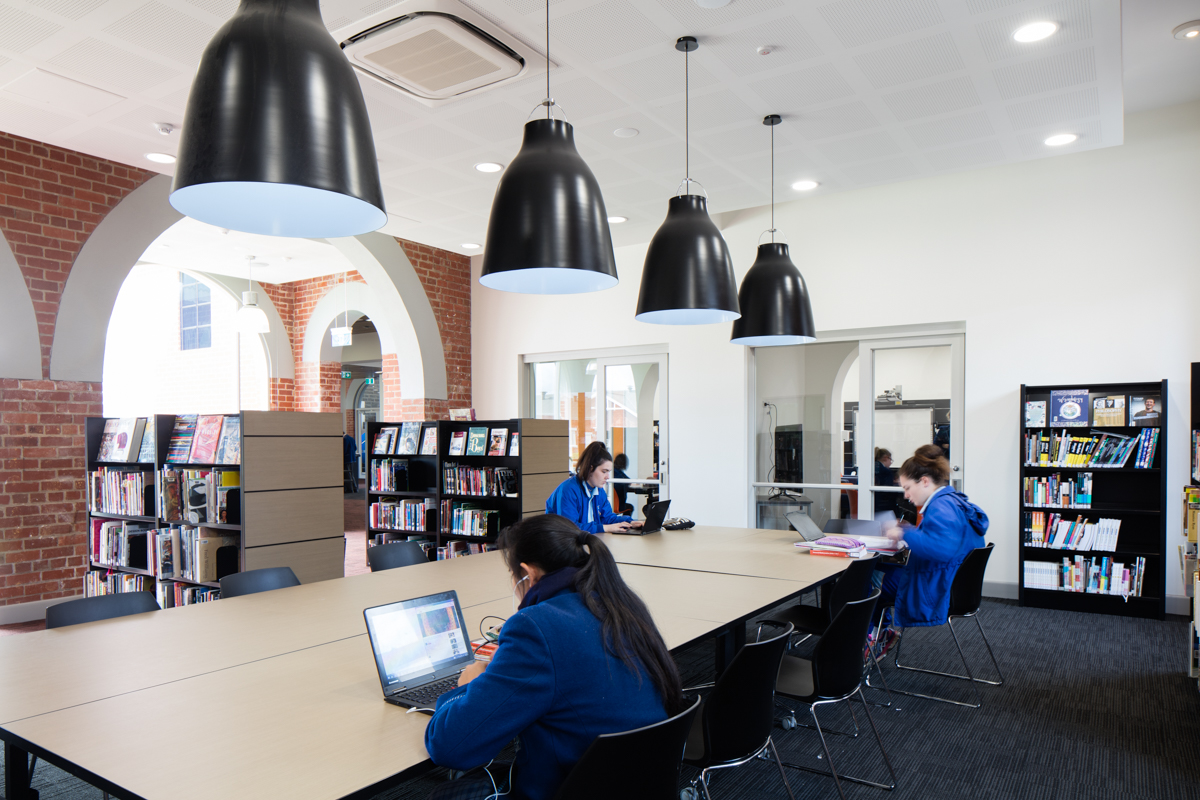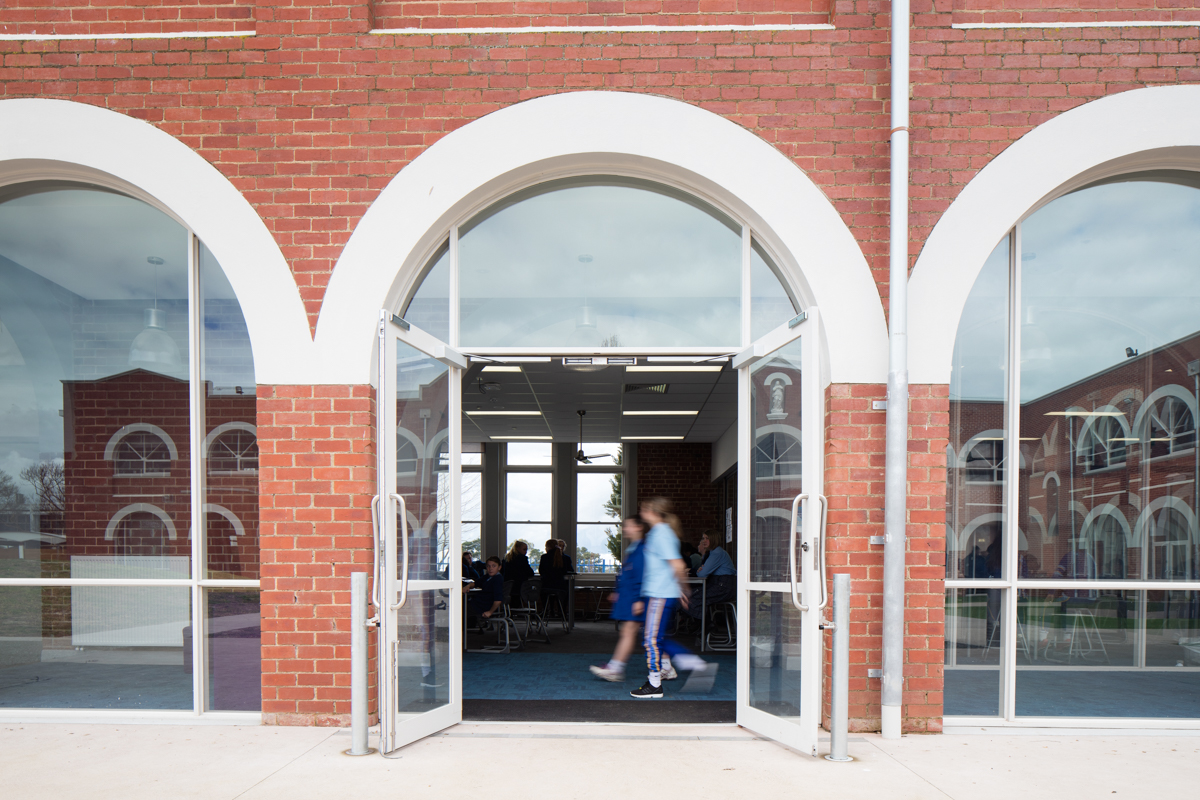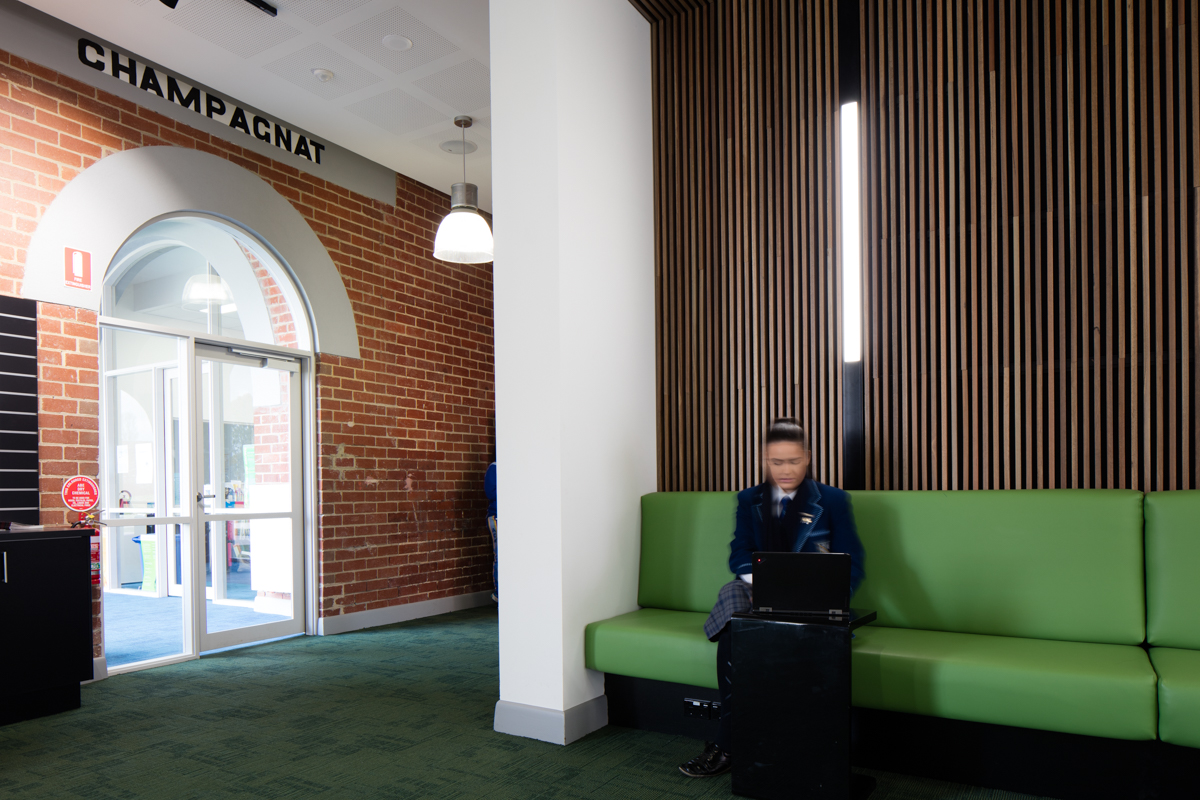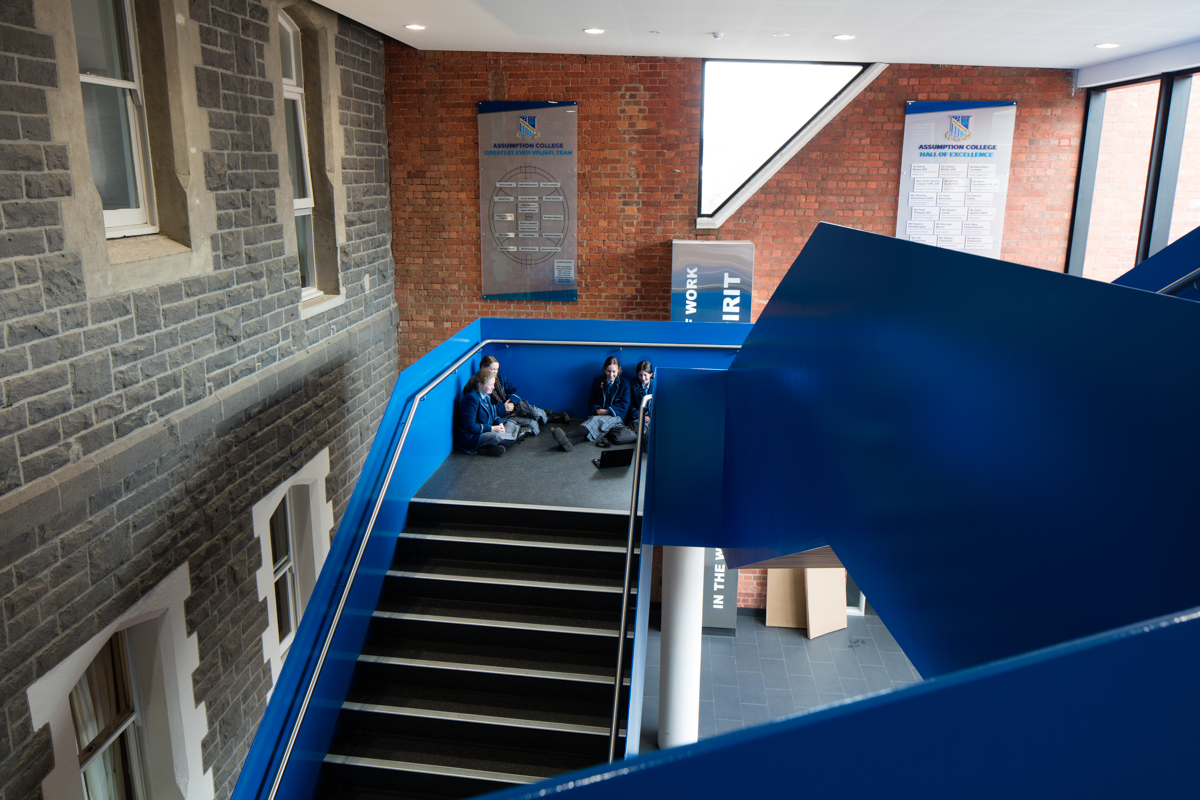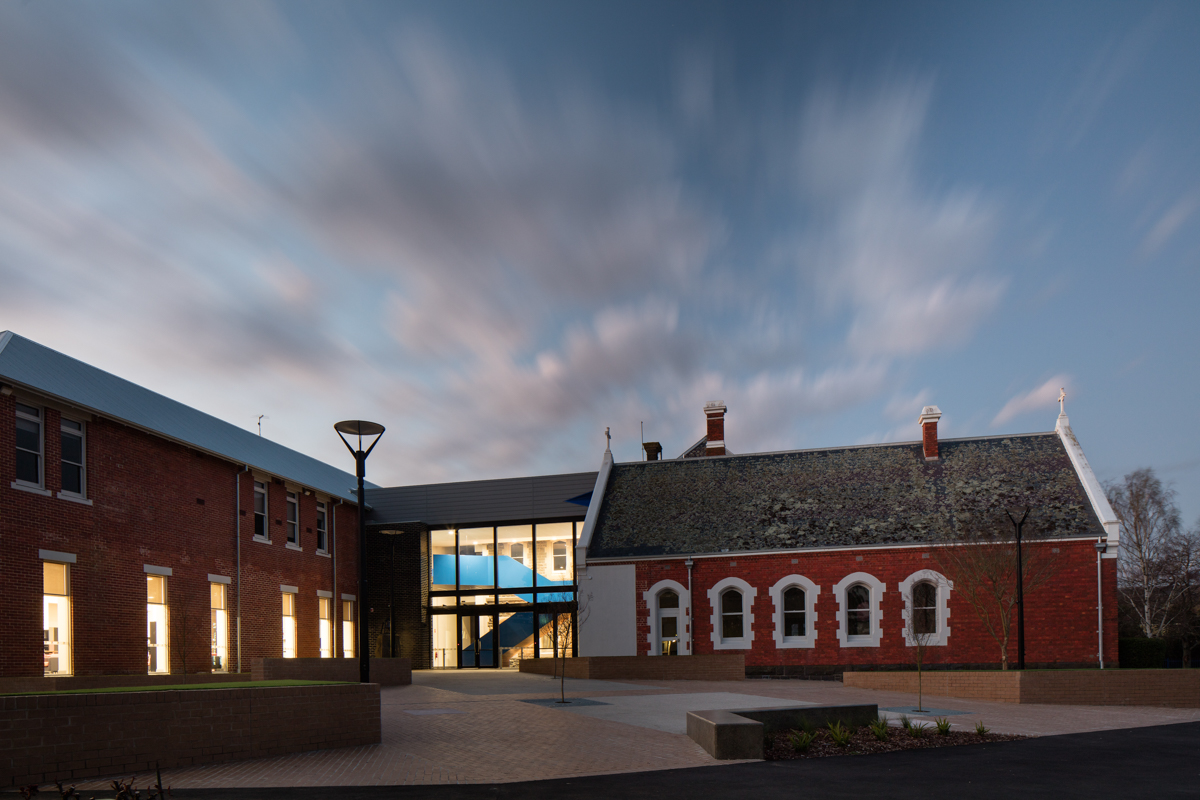 Assumption College Kilmore - The Fourviere Centre
The development of the Fouviere Centre provides a specialised learning environment for young people in Years 11 and 12, who are growing in independence and personal responsibility. As students enter their final phase of secondary schooling, this centre is designed to facilitate responsible decision-making and preparation for the lessstructured world of tertiary study and the workplace.
The original convent structure, the former Sisters of Mercy Building and the cloisters have cultural heritage significance for their association with early development of the religious teaching orders in Australia. These buildings form the historic core of Assumption College and have been identified as being of historic and architectural significance to Kilmore region.
The design has carefully removed many of the 1980s extensions and exposed the original cloisters and heritage building, which formerly housed the College's student boarding facilities. The facility is now a centre-piece for Learning at Assumption College with multiple teaching and learning opportunities within contemporary flexible environments.
This new contemporary learning is sympathetic to the heritage building it is contained within. The strength of the original architecture, combined with the cloisters and the historical connections this building has to the College, grounds the underlying principles of senior learning in a firm reverence of tradition and pride.
As sophisticated and adult environment will provide the foundations and hunger for lifelong learning.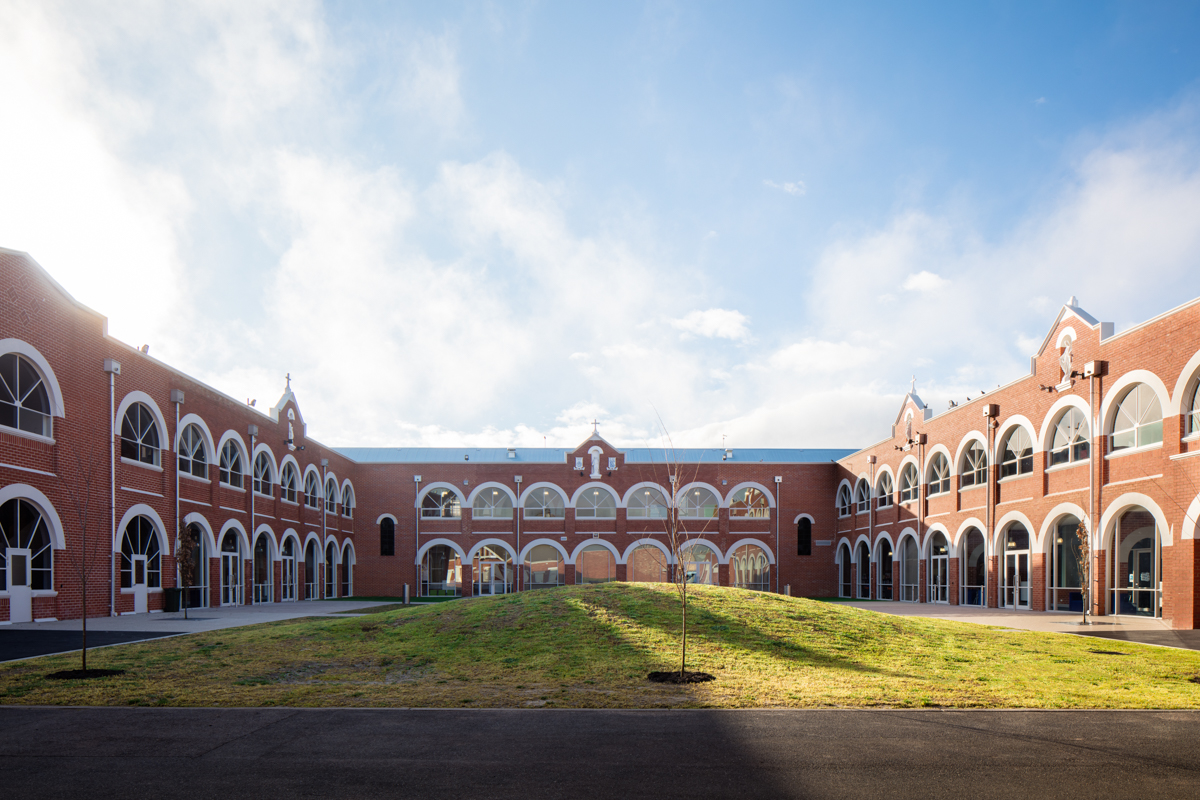 AWARDS
Association For Learning Environments 2016:
Victorian Chapter Awards Commendation: Renovation/Modernisation

2017 Dulux Colour Award - Finalist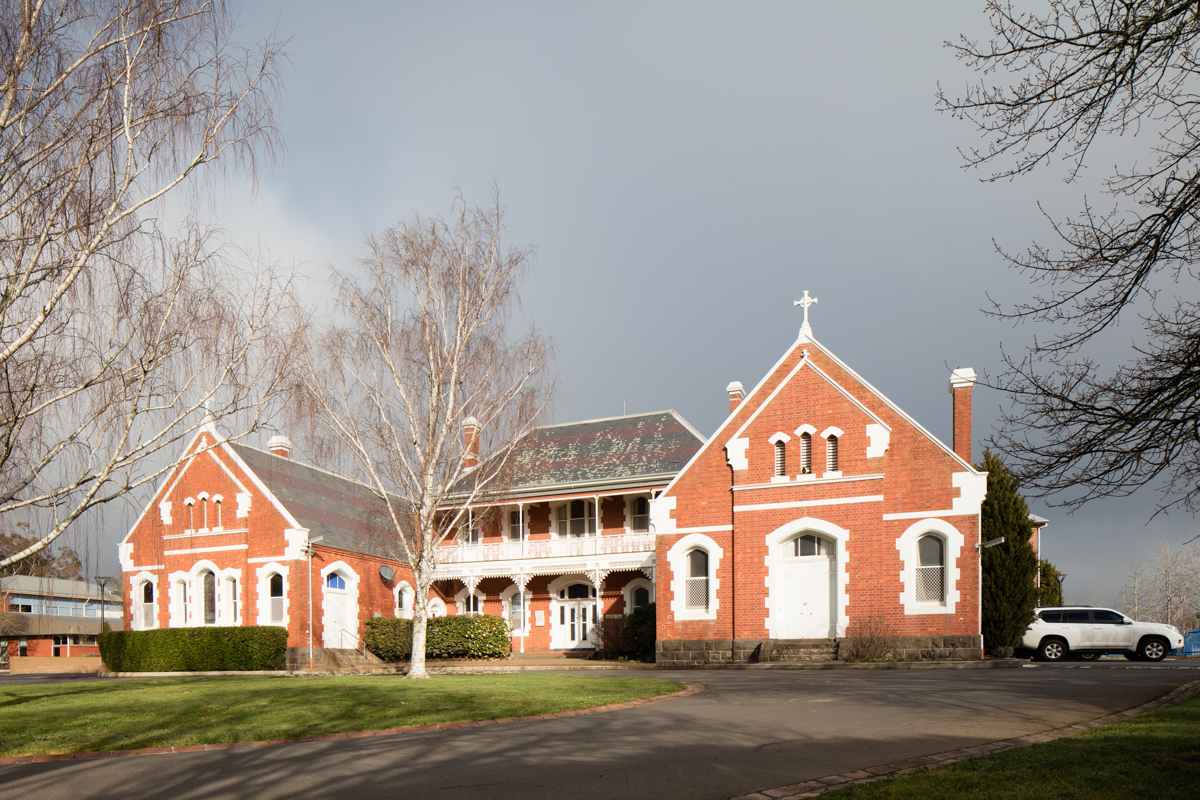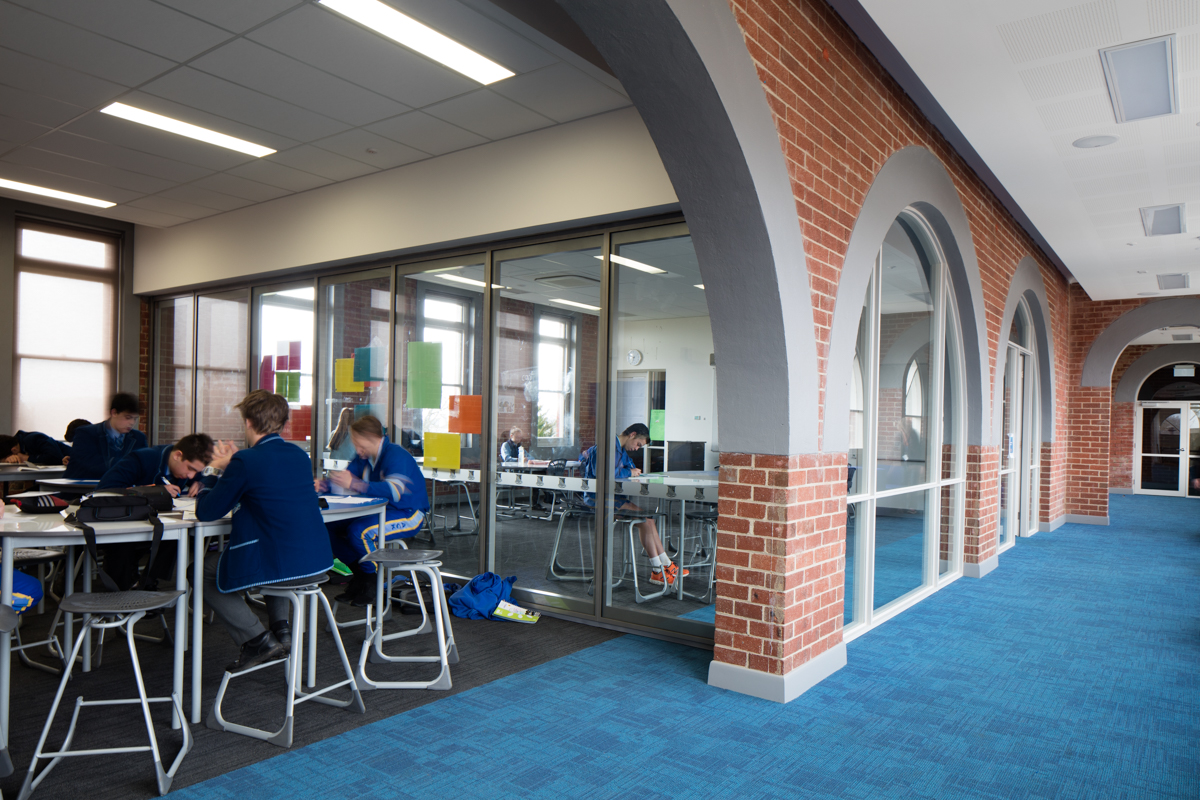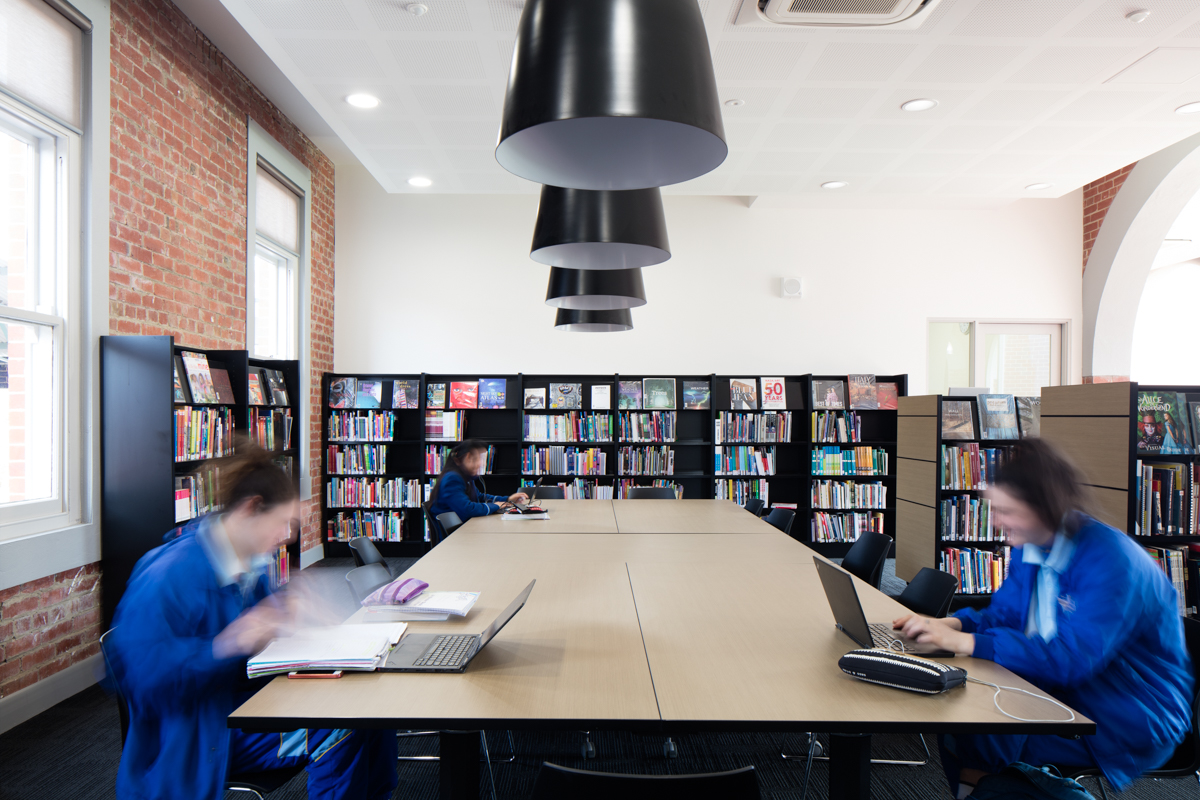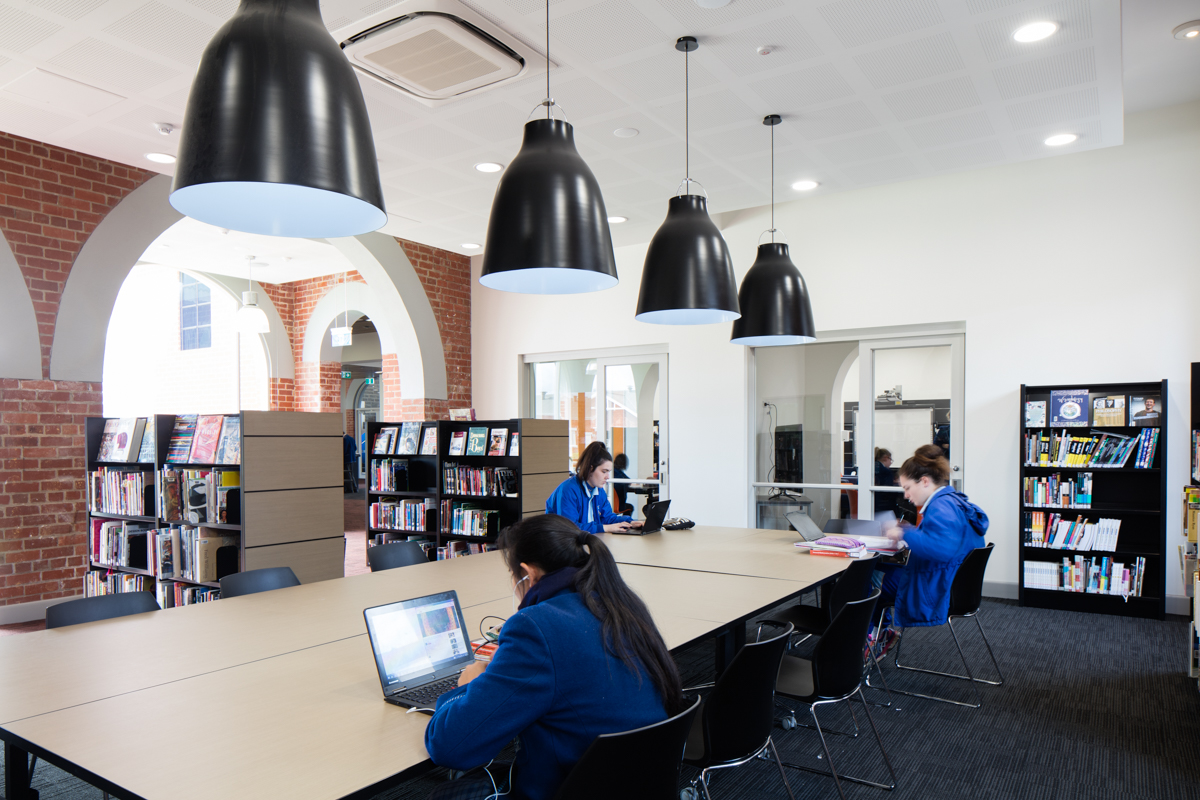 Assumption Collage - Fourviere Centre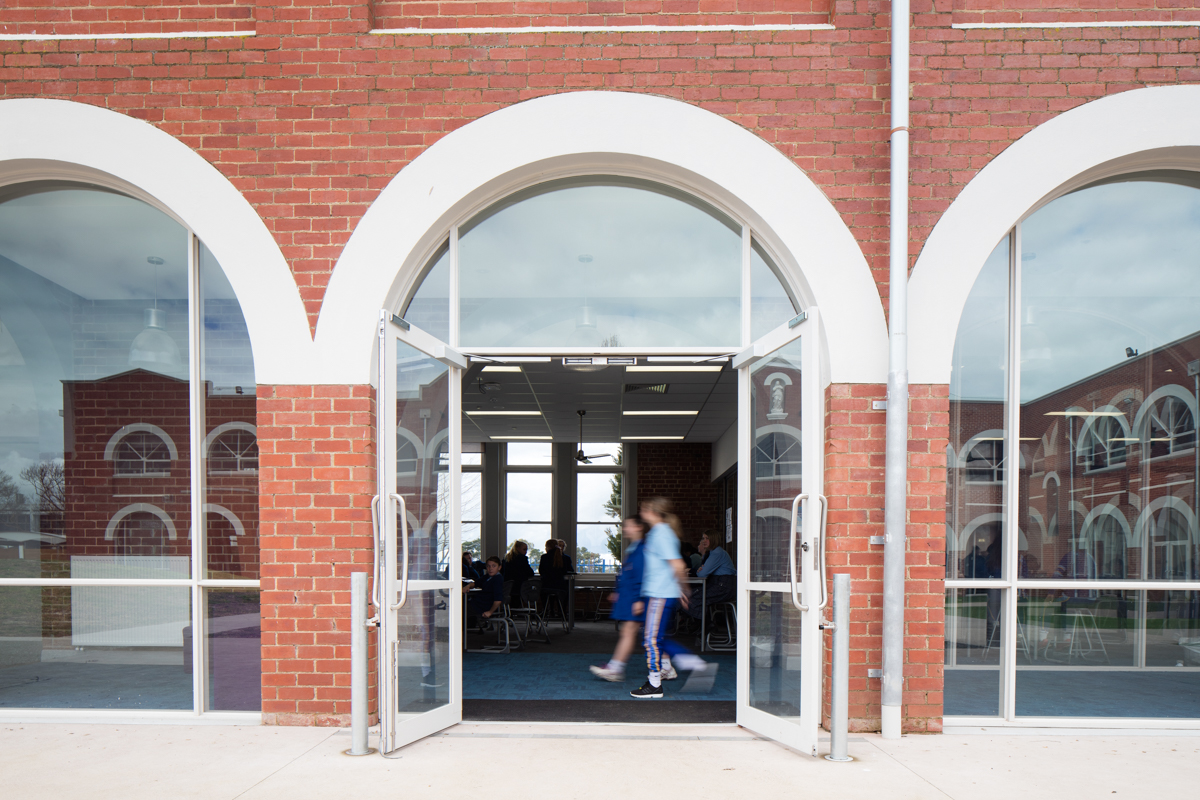 Assumption Collage - Fourviere Centre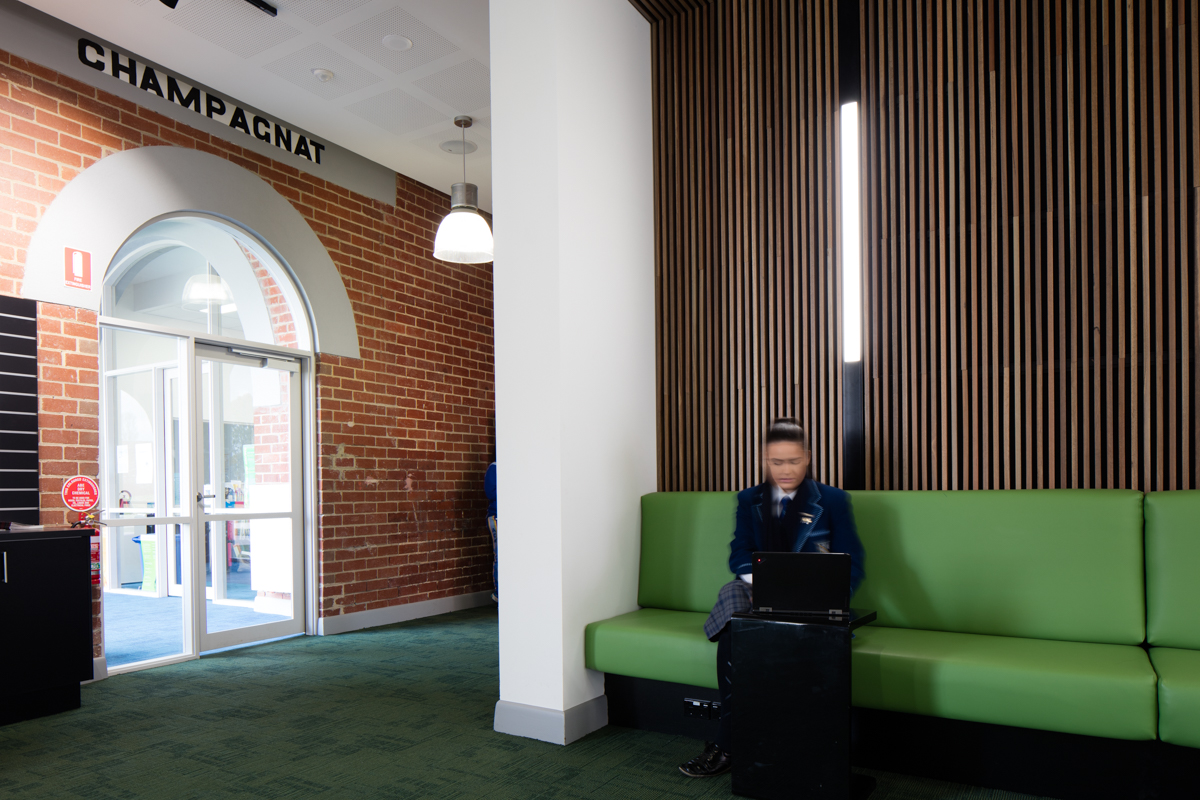 Assumption Collage - Fourviere Centre